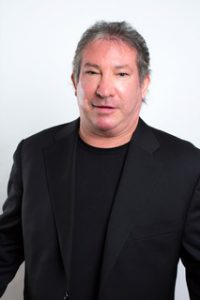 Mitch Gould
CEO
Mitch, who is third generation retail distribution and manufacturing with an enviable specialization in consumer products, has enjoyed more than 30 years in the retail industry, spanning several categories of consumer products including: lawn and garden, hardware and more recently sports nutrition, dietary supplements and beverages.
Over that time, he has represented companies such as: Igloo, Rubbermaid, Sunbeam, Remington, Ames, Chapin, Paramont, Miracle-Gro and Desa International. He also successfully launched a wide variety of products from concept to shelf. His products can be found in such prestigious magazines as: Time, Newsweek, Sports Illustrated, People, US, and U.S. News & World Report.
Mitch has placed new entrepreneurs, major companies, and celebrity branded products such as: Steven Seagal's Lightning Bolt, Hulk Hogan's -Hogan Energy Supplement, Chuck Liddell Iceman RX to name a few, into some of the most sought-after markets and accounts in the country, including Wal-Mart USA, Wal-Mart International, Sam's Club, Costco, GNC, Tree of Life, Albertson's, Fred Myer, Amazon.com, Walgreens, CVS, Rite-Aid, K-Mart, 7- Eleven, Target, Miejers, Fred's, USA Sports, Long's, Happy Harry's, Home Depot, Lowes, Menards. Mitch Gould noticed a major gap in how manufacturers position themselves in the retail market. From that gap, InHealth Media was formed.
InHealth Media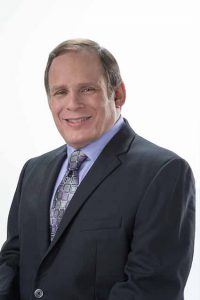 Andrew Polin
Director of Communications
Andrew is a 30-year-career journalist and marketing expert in the fields of advertising, public relations, graphic design, online marketing and strategic planning.
A two-time graduate from the University of Florida with a bachelor's in journalism and master's in business, Andrew is a marketing strategist with an expertise in traditional and internet marketing campaigns and content creation.
He's also a creative individual certified to develop websites and to implement social media campaigns. He's skilled in Adobe Photoshop, Adobe Dreamweaver, HubSpot and WordPress.
As a journalist, Andrew has covered local and state government features and the 1980 Arkansas gubernatorial election when President Clinton was governor.
InHealth Media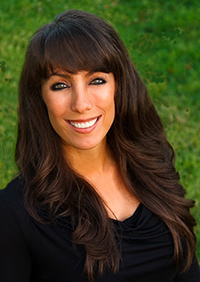 Merilee Kern
Director of TV Promotion
Merilee Kern, MBA, is an internationally-regarded brand analyst, strategist and futurist who reports on noteworthy industry change makers, movers, shakers and innovators across all categories, both B2C and B2B. This includes field experts and thought leaders, brands, products, services, destinations and events.
Kern is the Founder, Executive Editor and Producer of lifestyle TV segments that air across the country.
As a prolific consumer and business trends, lifestyle and leisure industry voice of authority and tastemaker, Kern keeps her finger on the pulse of the marketplace in search of new and innovative must-haves and exemplary experiences at all price points, from the affordable to the extreme. Her work reaches multi-millions worldwide via broadcast TV (her own shows and copious others on which she appears) as well as a myriad of print and online publications.
InHealth Media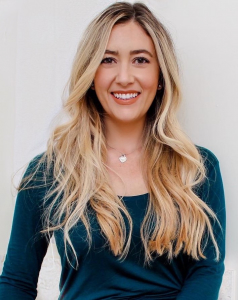 Kayla Zadel
Vice President of Communications
With a background in broadcast journalism and communications, Kayla Zadel is multifaceted in many areas, especially on-air and online. She takes the experience and knowledge she's gained as a lifestyle correspondent and content creator and offers it clients through social media marketing, and management. Kayla's six-plus years of social media marketing experience include managing brands' reputations, content creation, building brand awareness, and SEO experience.
InHealth Media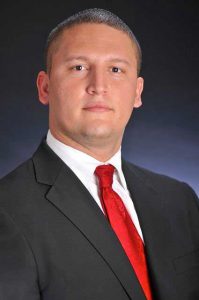 Christian A. Stanbury
Director of Marketing
Christian, who brings almost two decades of experience in IT & Digital Marketing to the IDM team, has led digital marketing campaigns for some of the world's top companies and most iconic brands.
A U.S. Air Force veteran, Christian, who has a bachelor's in Information Technology from Purdue University, is a data analytics expert. With work experience in the military, commercial banking, real estate, health insurance, and the hair-care industry, Christian has spent his digital career running successful results-driven online marketing campaigns. Part of his success is due to his diverse background which spans sales, leadership, digital media, business development, and content marketing.
As director of marketing, Christian, with his IDM team, is comfortable being the wizard behind the curtain who will be overseeing online marketing and social media campaigns for major health, wellness and beauty companies.
InHealth Media