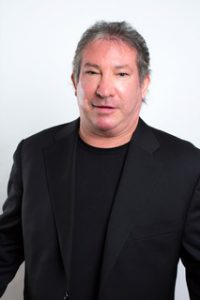 Mitch Gould
CEO
Mitch, who is third generation retail distribution and manufacturing with an enviable specialization in consumer products, has enjoyed more than 25 years in the retail industry, spanning several categories of consumer products including: lawn and garden, hardware and more recently sports nutrition, dietary supplements and beverages.
Over that time, he has represented companies such as: Igloo, Rubbermaid, Sunbeam, Remington, Ames, Chapin, Paramont, Miracle-Gro and Desa International. He also successfully launched a wide variety of products from concept to shelf. His products can be found in such prestigious magazines as: Time, Newsweek, Sports Illustrated, People, US, and U.S. News & World Report.
Mitch has placed new entrepreneurs, major companies, and celebrity branded products such as: Steven Seagal's Lightning Bolt, Hulk Hogan's -Hogan Energy Supplement, Chuck Liddell Iceman RX to name a few, into some of the most sought-after markets and accounts in the country, including Wal-Mart USA, Wal-Mart International, Sam's Club, Costco, GNC, Tree of Life, Albertson's, Fred Myer, Amazon.com, Walgreens, CVS, Rite-Aid, K-Mart, 7- Eleven, Target, Miejers, Fred's, USA Sports, Long's, Happy Harry's, Home Depot, Lowes, Menards. Mitch Gould noticed a major gap in how manufacturers position themselves in the retail market. From that gap, InHealth Media was formed.
InHealth Media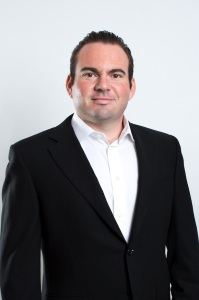 Scott Gould
Vice President of Business Development
Scott Gould is responsible for implementing both unique and proven marketing strategies to grow InHealth Media's clients' brands. A fourth-generation retail professional, Scott brings a combination of technical and creative expertise to his work. He has directed a number of creative social media campaigns, involving the development of unique promotions and contests and building consumer trust and brand recognition. He has also implemented a number of innovative ecommerce solutions, including the integration of real-time warehouse inventory with merchant systems.
Successfully managing multiple advertising campaigns with budgets exceeding 6 figures, Scott has earned real ROI and increased market presence for InHealth Media's clients. His market savvy is a result of closely following current trends, which allows him to formulate exactly the right messages for the right audience at precisely the right time. The combination of skills Scott brings to InHealth Media allows him to work interdepartmentally, coordinating the efforts of the firm's public relations, marketing and Internet technology teams. This requires a great deal of creative thinking and technological expertise, and Scott prides himself on his ability to come up with innovative solutions to all types of challenges.
Scott has proven time and again that he is capable of blending InHealth Media established model for success, which has made the firm one of the most successful media and marketing agencies in the United States, with the type of creative and technological innovation that allows InHealth Media to stay on the cutting edge of its industry.
InHealth Media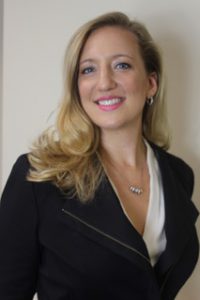 Chloe Sommers
Director of Global Communications
Chloe Sommers is a driven and results-oriented communications professional who got her start as a journalist at CNN. Chloe graduated with her bachelor's in political science and international relations from the University of Delaware and then went on to get her master's degree in journalism from the S.I. Newhouse School of Communication at Syracuse University.
In 2009, she blazed a trail at Congressional Quarterly as their first multimedia producer. Shortly after, she was hired by CNN where she successfully launched its multi-million HD studio and CNNPolitics.com, from which she managed digital outreach to tens of millions of followers. Chloe reached a pinnacle of her journalism career as White House producer – a beat she would cover throughout her time at CNN until she ultimately became a trusted liaison between channels— CNN, NBC, CBS, FOX, ABC— and the Obama administration.
As Director of Communications for InHealth Media, Chloe provides proven targeted media strategies for maximum marketability and audience reach. She has extensive experience cultivating influencer relationships and media placements in outlets such as Forbes, Lonely Planet, DOPE magazine, and TIME.
InHealth Media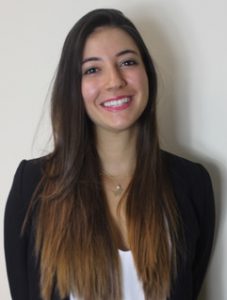 Michelle Bizet
Public Relations Specialist
Michelle graduated Magna Cum Laude from the College of Journalism and Communications at the University of Florida. She more than two years of experience in communications and is an expert in social media, website management, analytic reports, campaign development, blogging and copy-editing.
Most recently, she worked in Gainesville with the Supervisor of Elections in Alachua County creating a campaign to promote online voter registration. In 2015, she attended the Disney Youth Education Series Program for leadership and teamwork in Orlando.
Michelle was a Campus Ambassador and PR event producer for the Broward College Student Government. A standout student, Broward College chose Michelle to represent its school on billboards, brochures, its LinkedIn profile and Spotify ads.
A native Venezuelan, Michelle speaks Spanish and learned French at L'Alliance Française. Currently, she is enrolled in the global strategic communications master's program at UF and looks forward to earning her MBA in the future.
As PR Specialist for InHealth Media, Michelle's equipped with the knowledge and skills to promote health and wellness products across the United States. With her compelling writing, she's able to reach millions of readers through genuine and informed messaging to targeted audiences.
InHealth Media
Christian
Digital Marketing Operations
Christian is a USAF Veteran with a bachelor's from Kaplan University. He's been working on digital marketing since 2008. An expert on data analytics, Christian is responsible for over a dozen programmers, and he's currently managing several portfolios with annual marketing budgets that exceed the six-digit figure.
InHealth Media
Jason
Digital Project Manager
Jason is a certified project manager who provides solutions to all project management challenges. He is experienced in developing project charters and resource sheets on Microsoft Project, keeping projects on track, managing all tasks related to earned value management, using PERT, analyzing risks, and creating project proposals and plans.
InHealth Media
Anthony
Digital Reputation Manager
Anthony is a reputation manager and search engine optimization strategist. With Bachelors from Full Sail University, he works with all kinds of clients on a personal level to keep a safe and clean business reputation.
InHealth Media
Bridgette
Graphic Designer/Print Specialist
Bridgette is a graphic designer with over 12 years of experience in the digital world. She overseas printing process making sure that print materials and standards align. Bridgette is a rare 'cross athlete' as she brings together experience from her time managing clients along with functional disciplines across research, strategy, data and analytics, and content.
InHealth Media
Monique
Digital Client Relations Specialist
Monique understands the importance of cultivating strong relationships in the workplace. Now she is responsible for over 25 accounts in the United States Easter Territory. Monique said "I find that the things that have stuck with me most greatly are not words, but the actions of those that have succeeded as a business person and as a human.
InHealth Media
Anton
Graphic Designer Animation Manager
Anton is an animation specialist who worked in Auto-Trade magazine for 15 years. He oversees all digital graphic design. Anton has an art history background and professionalism with diverse advertising accounts. He has years of experience in developing design and branding concepts for print and web media.
InHealth Media
Albert
Web Developer (Backend)
Albert worked for nine years in the hair industry building shopping carts and landing pages. He is an Army Veteran that has been working on backend development since 1999. He has a background in branding, design and copywriting crafting solutions for companies like Hairmax, Bosley, and Office Depot.
InHealth Media
Sean
Videographer
With an associate from Full Sail University, Sean has worked on several small screen and YouTube channels. Sean has over six years of experience with Sony RED Camera. Sean is tasked with the design and oversight of web-based media such as websites, ads, photography and video production. His education in design and film and video production, paired with his experience as assistant to a creative director for a sports manufacturer and consultant for advertising agencies, have infused him with the insight needed to create fantastic projects with clear communication strategies.
InHealth Media
Trey
Senior UI/UX Designer & Front-end Developer
Trey is an Air Force Veteran with 20 years in the service. Trey has worked in many drone projects and the United States Air Force website. He has experience in consulting, developing and implementing innovative content marketing and SEO strategies for a raft of local and international brands. Trey also Worked at Zumba International and help the most talented team of content marketers, SEO Analyst and web detectives deliver exceptional solutions all over the world in multiple languages. He has over 16 years media experience in the United States market working across a range of high volume clients, including Office Depot and Virgin Mobile. Thriving in fast paced categories, he has a real passion for managing complex pieces of business, leading large teams, and working as a partner to clients in the development of communications solutions that leverage business opportunities.
InHealth Media
Jacky
Content Writer for blogs and websites
Jacky is currently attending Florida Atlantic University for her MBA. With previous experience working at ADT and Homes.com, she is an entrepreneur social media strategist, communications consultant, mentor, trainer and content writer. She manages many social media departments dedicated to helping entrepreneurs, influencers and marketing managers to create highly personalized and engaging experiences that produce a strong online presence, deep relationships and the best business results.
InHealth Media
Chase
Content Writer for social media
Chase handles communications and builds out website frames. He is a part-time actor, writer and English student at Florida Atlantic University.
InHealth Media
Jessica
Graphic Designer/ Shopping Cart Specialist
With a bachelor's in graphic design from Florida International University, she is an expert in PHP, Java, Python, and HTML. She worked with clients in the health and wellness, human resources, public relations, marketing, hospitality, and property industries with dramatic results, including increased community engagement, brand awareness, customer service, customer loyalty, productivity and inbound traffic.
InHealth Media